CLOSED…March Madness – Giveaway #6 LeapFrog
Congratulations to winner/comment #9.
You will be contacted via email shortly.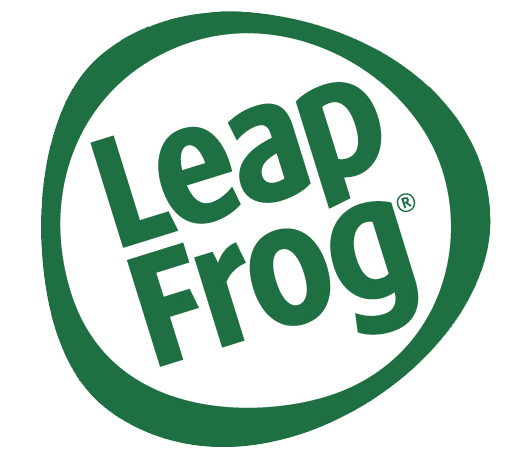 Leap Frog has been wonderful to sponsor the March Madness giveaway blog event…
When I received the Tag Junior Pal, the If I were… sampler board book and the Disney/Pixar Toy Story 3 book in the mail for review I admit, the little girl in me was excited. When I as growing up I remember the most advanced audio options for books were cassette's; technology has come a long way.

The Tag Junior is aged 2-4 but on more than one occasion I woke up to find my older 3 children sitting on the couch using the Tag Junior to read the Toy Story 3 and the If I were…sampler board book. When I asked what they were doing, they said "reading to Baby Girl". "Uh huh, sure your were" was my response. Baby Girl isn't quite one year old yet but I'm a firm believer in reading to children from birth and later having them interact with books at reading time. This method has worked well for not only myself growing up but now that I am a mom, my family. Myself and my 3 older children are all avid readers who read on a daily basis; they can often be found snuggled up with a good book. The Tag Junior Pal only makes it easier for the youngest of children to interact with the books we are reading together.

Although the Tag Junior book pal was a little large for Baby Girl's hand, she could still easily grasp onto the Tag Junior Pal in the palm of her hand and was excited about the sounds she was generating when it came in contact with the books. The If I were…sampler board book audio came already installed on the Tag Junior Pal; all other books audio must be downloaded to the pal from the Leap Frog Connect Application before you can start the audio interaction. At first I thought this seemed harder than it needed to be but it was only because the first download option wasn't working with my laptop. Luckily the 2nd option worked perfectly, the Toy Story 3 audio was surprisingly quickly downloaded to the Tag Junior Pal and we were reading in no time. I found the Connect Application to be very easy to use and found access to some bonus printables.
At first Baby Girl was looking around and lifting the book up to find where the audio was coming from…this was adorable. She quickly realized the sounds were coming from the pictures on the book. The cute books were short enough to keep a little ones attention span. For me, the best part about the Tag Junior is that just by running the pal over an animal, a tree or other various pictures, the audio is played to each associated sound effect. It's playful, it's fun and it kept my little one's attention span. I can guarantee the older Baby Girl gets the more we will enjoy reading many other Leap Frog Tag Junior board books together.


1 lucky winner will receive 1 Tag™ Junior Book Pal PLUS 1 Disney/Pixar Toy Story 3 Tag™ Junior Book (2 items)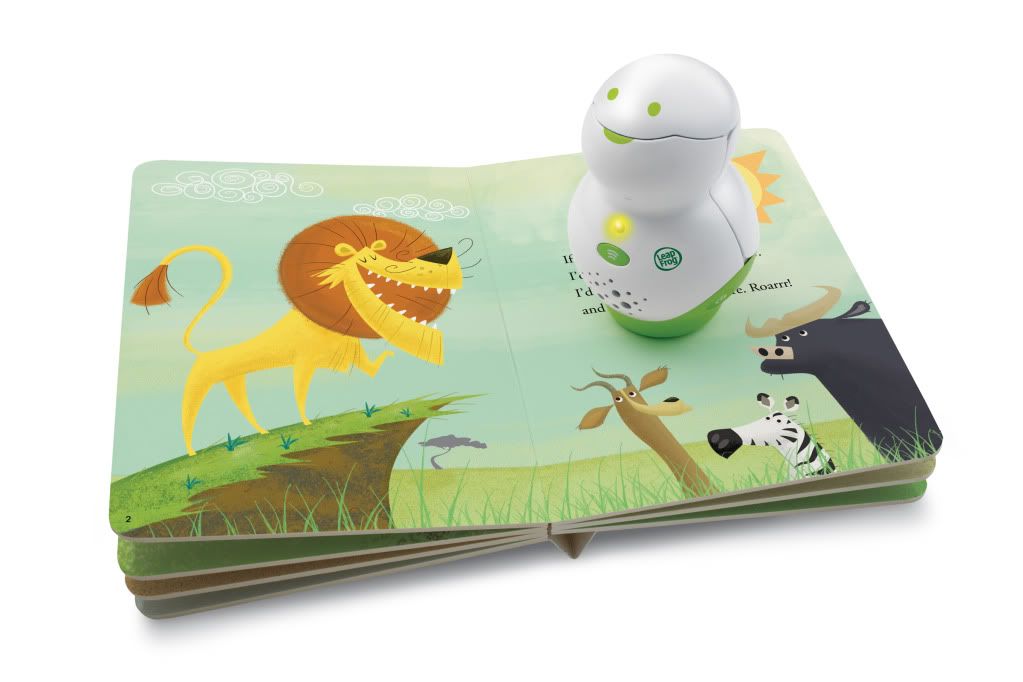 Tag™ Junior Book Pal
A love of books starts long before children can read – and its benefits can last a lifetime. Using the same amazing touch technology as the Tag™ Reading System, the Tag™ Junior book pal is designed to encourage toddlers' natural desire to explore, while introducing preschool skills through playful book-based activities.

The Tag Junior book pal is easy for parents and children to use. Parents can download audio for up to five books to the book pal, then let their toddlers explore. Each Tag Junior board book introduces a different preschool skill – such as the alphabet, counting or social play – through 24 playful activities and more than 130 audio responses.* Open-ended questions and fun sound effects encourage children to take charge, as they touch any part of any page to bring words, pictures or activities to life.
After their child has played, parents can connect the book pal to the online LeapFrog® Learning Path to see their child's progress and get printable activities to expand the learning!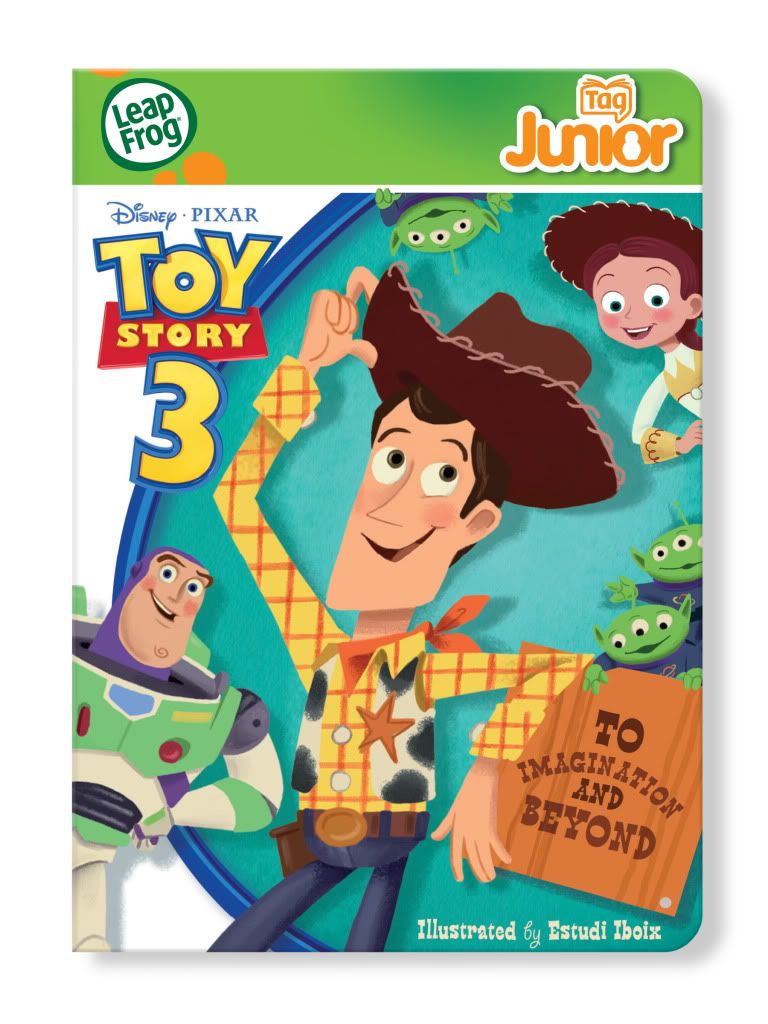 Tag™ Junior Book: Disney/Pixar Toy Story 3
• Join Bonnie and her toys on exciting adventures to 7 different worlds of imagination!
• Touch Tag Junior™ to any part of any page and discover more than 150 audio responses in this book.
• More than 24 playful activities encourage toddlers to take charge and explore, while helping build confidence with books.
• Each Tag™ Junior board book focuses on a different preschool skill.
• Toy Story 3 focuses on imaginative play and storytelling.
• See your child's progress through the online LeapFrog® Learning Path, and get printable activities to expand the learning!
The total value of the prize(2 items) is just over $50 Canadian.
Where to buy: Consumers can find these products at major retailers such as Zellers, Wal-Mart, Toys 'R' Us, Loblaws or Mastermind Toys OR purchase online from LeapFrog at http://shop.leapfrog.com/
Facebook: http://www.facebook.com/LeapFrog
Twitter: http://twitter.com/leapfrog
Mandatory Entry:
Visit
http://www.leapfrog.com/
and tell me which product would be your first choice.
**You must be a Google Friend Connect Follower of this blog to participate**
1. Follow our RSS blog feed (1 entry/1 comment required)
2. Become a Fan of This Lil Piglet on Facebook (1 entry/1 comment required)
3. Follow This Lil Piglet on Twitter (1 entry/1 comment required) AND Tweet this out giveaway out using the Twitter link above; post the link to your Tweet in your comment (Tweeting this on Twitter up to ONCE PER DAY will gain you 1 entry/1 comment required PER DAY for each day of the contest)
4. Add my Review and Giveaway button to your website or blog sidebar, using the HTML code in the left sidebar of this blog and post the link where I can check. (3 entries/3 comments required)
5. Follow LeapFrog on Facebook (1 entry/1 comment required)
6. Follow LeapFrog on Twitter (1 entry/1 comment required)
**Giveaway ends 11:59 pm CST on March 20th, 2011. Open to US and Canada!**