An Introduction to Blogging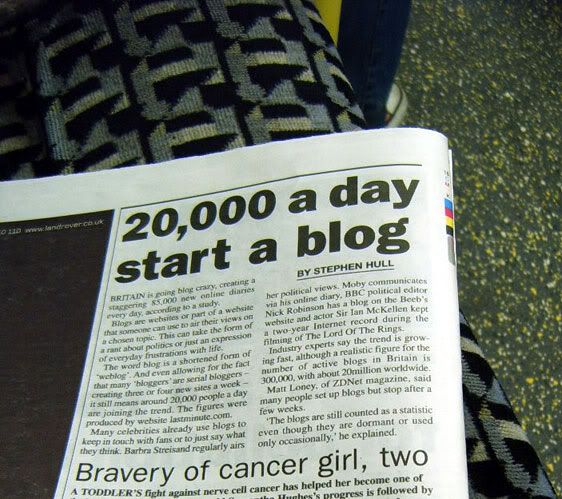 I remember exactly where and when I read the words, "Blogging is the new Black". I was a feature writer on a parenting site and watched slowly as my fellow writers moved from the community platform to their own individual blogs. I dismissed it and figured they were simply on a wild goose chase and would be back. They didn't return. I eventually did what millions of others have done, I joined the world of the weblog.




I didn't have a clue what a weblog was and merely followed some of the folks to check out the various blogging platforms.

The word weblog quickly converted to just blog.

Eight years and thousands of blog posts later, blogging is still considered the new black.

Yes, other great social media platforms are blooming but those interested in exploring deeper commitments than 140 characters or simple Facebook updates, blogging gets easier and easier with each new development.

So, you want to start a blog, where should you start?


Chances are, if you are ready to start your own blog, you already read many blogs and have a niche' in mind. The next steps are to make some decisions on naming your blog, determining the best place to develop and publish your blog and of course, the design features will follow.


While I am particularly biased toward purchasing domain names and hosting services using WordPress, you may very well find that you are perfectly content with the services provided from other sources. However, if you plan to try to earn income with your blog, many ad companies and sponsors frown on the sites that are not individually owned and operated. The bottom line is base your decision on your own time, abilities and of course, what you ultimately plan to use your blog to accomplish. If you hope to earn income from your work, I highly suggest starting with your own domain name, regardless of the platform you choose.


One of the most difficult aspects of blogging successfully is equally difficult to understand. If you are not familiar with all the phrases common to bloggers, definitely do your research to learn what keywords are and how you can benefit from them, what analytic programs like Google Analytics do for you as well as the basic guidelines for SEO Optimization. You will want to consider all of these before purchasing your domain name or even naming your blog if you choose to use one hosted by sites like Blogger or WordPress.com.


In the coming weeks, I'm going to help you choose a blog name, establish a domain name and hosting as well as learn how to use the resources that have already been put to test by many bloggers that have gone this route already. We don't necessarily need to reinvent the wheel, we merely need to make it spin in the right direction. I'll be brainstorming for a blog name that will help us walk through the steps as a group, if you have any suggestions, feel free to leave those in the comment section or email them to me at jareason(at)gmail(dot)com.


This guest post was written by Jerri Ann of Mom~E~Centric. Jerri Ann is an Internet-junkie who has been writing online since 1999. She has 2 boys, ages 6 and 8, and is married to a man she affectionately calls Boy Genius. Mom~E~Centric is about learning life, learning how to take the punches and put them in their place. "Landing a punch is not near as important as feeling like you are in the fight."