Nutrish is Healthy Eating for my Dog
This post brought to you by
Nutrish
. All opinions are 100% mine.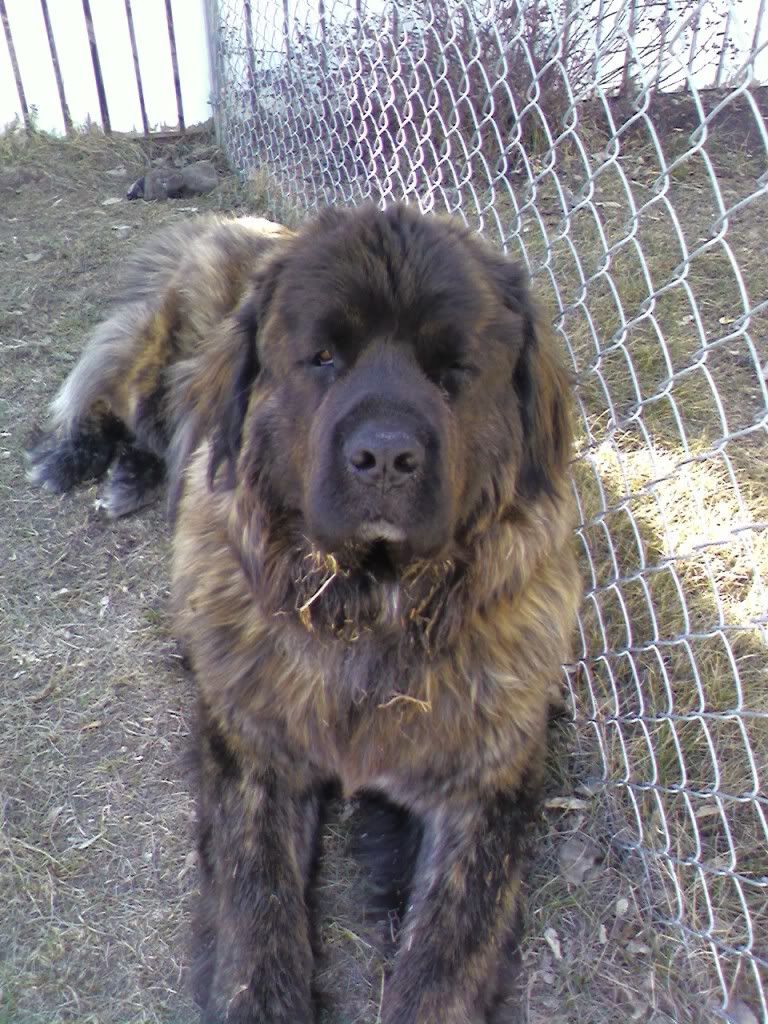 Meet Relic, a brindle colored Newfoundland dog. He is not just a unique pet because of his odd coloring, he is unique because he is a member of our family; naturally I only feed him the healthiest dog food available. When I was asked to review a sample of Racha
ael
el Ray's new dog food, I was more than happy to do so. I'm sure you can tell by the look of Relic that he eats a lot of dog food; he enjoys his food too and would probably eat anything I put in front of him. I'm a little pickier when I choose the dog food that I feed to Relic. Relic deserves to be fed good quality food with organic ingredients just like any other member of the family.
Just like any other morning, I got up, grabbed a coffee and went out to share my coffee time with Relic in the backyard. I filled his bowl of water and the food dish with the sample I received of Rachael Ray's Nutrish Premium dog food and sat down to watch his reaction to the new food. Relic dove right into the food, gobbling up every last morsel within a few minutes. Of course Relic has a large appetite in general but by the looks of it, he seemed quite happy with the Rachael Ray's Nutrish Premium dog food sample, as you can see by the photo. Pictured here after he has completed his meal. Pardon his messy jowls he's a bit of a messy eater, it's only remnants of Rachael Ray's Nutrish Premium dog food on his face. He looks sleepy; it seems it was a filling meal!
What I like about Nutrish are the ingredients in the dog food. Healthy natural ingredients in the dog food I buy are important for Relic's overall health, such as a healthy shine to his coat and soft skin free of dryness. Another thing I have noticed is how much waste a dog produces from dog food that uses a lot of filler. Purchasing a healthier dog food full of natural ingredients has proven to stick with my dog longer and produce less waste. This means fewer cleanups for my family and the reassurance knowing that my dog is getting the most nutrients out of his dog food before passing it on. A healthier dog also means fewer trips to the vet! I highly recommend trying Rachael Ray's Nutrish Premium dog food; you can get your free sample from www.nutrishforpets.com
Rachael Ray Nutrish Just 6 dog treats are another healthy treat for your dog; they contain just six simple, wholesome ingredients mixed together for a treat that's simply delicious. Just 6 treats come in a variety of flavors and either soft & chewy or crunchy textures. There is a coupon you can get off the website to help your dog enjoy trying a new treat. Rachael Ray also has a weight watcher treat line called Rachael Ray Nutrish Healthy Weight. Rachael Ray Nutrish Healthy Weight treats are low-fat treats that taste so good, your dog won't even know they're good for him. Treat your dog to tasty home-cooked flavors like Oatmeal & Berries, Chicken & Veggies and Turkey & Rice.Nutrish Just 6 Rays' aaaa