Blog Bash – NERF Super Soaker Prize Pack CLOSED
Congrats to winner/comment #434!
A BIG thank you goes out to Hasbro for sponsoring this giveaway #2 as part of the Blog Bash event…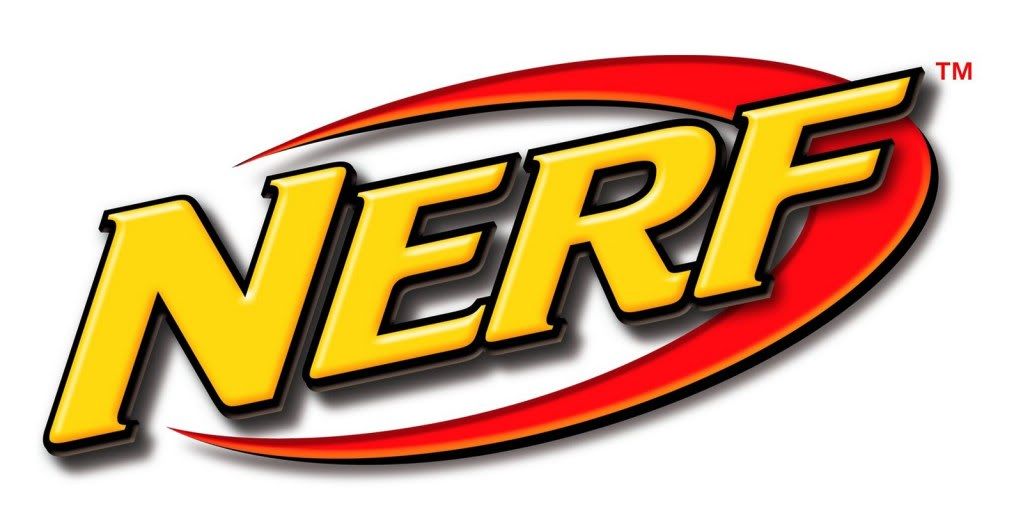 The NERF Super Soaker Prize Pack includes:
SUPER SOAKER Soaker Wars Water Clip Refills

SUPER SOAKER Point Break – Use every opportunity to soak your opponent! This POINT BREAK water blaster is an air-pressure powered "weapon" that will douse your target with a steady stream of battle-winning water. Pump the handle 15 to 20 times for maximum soaking, then pull the trigger and deliver your soaking stream up to 16 feet away! Ages 6 and up.

SUPER SOAKER Scatter Blast – Get ready for five times the soaking action! This powerful, pump-handle blaster features a five-nozzle blast to deliver five streams of water at your target! Use the flip-up sight to perfect your aim and the tactical rail to ready your shot. Then, pump the handle and unleash your multiple streams of water to douse your unsuspecting opponents up to 25 feet away! Ages 6 and up.

SUPER SOAKER Thunderstorm – Soak your opponents in an instant with this motorized THUNDERSTORM water blaster! Fully automatic for maximum speed, this blaster lets you just pull the trigger to begin the drenching action. Fill your water clip, attach it to your blaster and begin sending soaking streams up to 25 feet away! Water blaster comes with water clip and instructions. Requires 4 "AA" batteries (not included). Ages 6 and up.

SUPER SOAKER Tornado –

Get ready for spinning and soaking action! This powerful pump-handle blaster's spinning barrel lets you fire a spinning water stream to drench your targets — up to 20 feet away with just one pump! Add the detachable stock so you can adjust your blaster to your reach and give your opponents a soaking they won't forget.

Water blaster comes with spinning barrel, detachable stock, tactical rails and a water clip.

Ages 6 and up.

SUPER SOAKER Hydro Cannon – Get ready for massive soaking action! This powerful, pump-handle blaster fires a water stream to drench your targets from a distance — up to 35 feet away! Pump the handle 20 times for maximum drenching. And make sure you add the detachable blaster shield to protect yourself from incoming water blasts, so you can march right through them to victory!

Water blaster comes with blast shield. Ages 8 and up

.
/!\ CAUTION: Do not at aim at eyes or face. TO AVOID INJURY: Use only clean tap water.
We had a blast with this awesome array of NERF Blasters, courtesy of Hasbro. We haven't had too many hot days so far but the first real hot day came and I used that day as the perfect opportunity to pull out this collection of NERF Super Soaker Blasters for the whole family to enjoy, even Baby Girl had a blast.
I think the kids really got a kick out of being allowed to soak their parents without getting heck for it. To be honest, Hubs and I enjoyed soaking the kids too. Shhhh, don't tell the kids! ;o) The funniest part was watching Baby Girl running around on the grass in the center of all the soaking, giggling when the back splash of water would sprinkle on her face and arms. Our dog, Pork Chop, was a little afraid of the water at first but once he realized we were all smiling and enjoying ourselves he quickly joined in the fun, trying to bite at the streams of water from each blaster which was equally as hilarious.
There were a few times that the excitement was getting a bit out of control with the older kiddos but with supervision and reminders, the Super Soaker blast was kept to a fun time. Even Pork Chop had to be reminded to settle down so that he wouldn't knock over Baby Girl. Overall we had so much fun with these blasters, they were the perfect accessory for fun filled family time on a hot day. The kids already have plans for a get together with their friends once school is finally out for the summer next week.
One lucky winner will receive a NERF Super Soaker Prize Pack valued at over $100, of their own from www.hasbro.com
Mandatory Entry:
You must be a Google Friend Connect Follower of this blog to participate.
Open to US AND Canada.
1. Subscribe to This Lil Piglet Email on the right sidebar (1 entry/1 comment required)
3.
Follow This Lil Piglet on Twitter
(1 entry/1 comment required)
AND
Tweet this out giveaway out using the Twitter link above; post the link to your Tweet in your comment (Tweeting this on Twitter up to ONCE PER DAY will gain you 1 entry/1 comment required PER DAY for each day of the contest)
4. Create a blog post about this giveaway on your blog AND leave the link to that post here in your comment/entry. (3 entries/3 comments required)
5. Enter another giveaway here on This Lil Piglet (1 entry/ 1 comment for each giveaway entered)
**Giveaway ends 11:59 pm CST on June 26th, 2011. Open to US AND Canada!**
Disclaimer: The product mentioned above has been provided free of charge from the company for the purposes of this review. Opinions expressed belong solely to This Lil Piglet and are NOT influenced in any way. Other than the review sample product This Lil Piglet has not received any form of compensation for the review of this product.