Stop and Stumble Blog Hop 10/15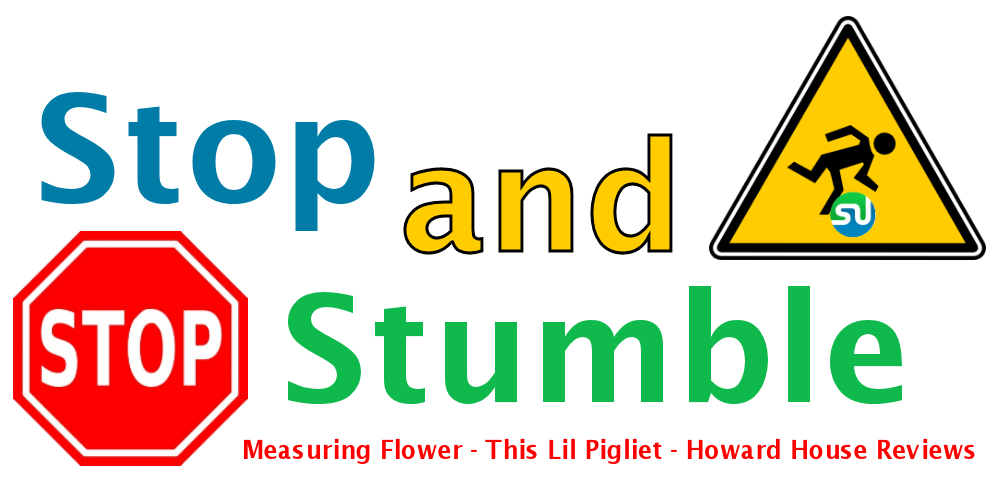 StumbleUpon is perhaps underestimated in the blogging world. Personally, I really enjoy StumbleUpon! Once it "learns" your interests, it gets much more fun as you stumble through new and interesting websites and posts. And who doesn't love discovering awesome new blogs!
For this hop, I have two amazing co-hostesses. There's TJ of Measuring Flower and Marie of Howard house Reviews
What is StumbleUpon?
StumbleUpon

 is a way to discover and share awesome websites. To get started in the fun, you will need to open up a StumbleUpon account (or you can use your Facebook profile to log in). Follow the prompts! Click on the categories and things you like. Next, install the 

toolbar/extension/bookmark

 (click the link to get started). Then, when you're on the web and you stumble upon an awesome recipe or tutorial, share it on StumbleUpon by clicking on the thumbs-up icon on your StumbleUpon toolbar. It's that easy and it's that awesome!
What is a StumbleUpon Hop?
StumbleUpon brings more exposure to your website and pages. Therefore, a StumbleUpon hop is where bloggers help other bloggers out by increased the exposure to those pages. This hop's intent is to not only help your blog get noticed to other stumblers, it is also to help you find cool  new blogs and make new friends! Be sure to stop by every Saturday to stumble new blogs!


The Button


If you are not sure 100% of how StumbleUpon works, please read these tutorials:
You

must

have a FAMILY-FRIENDLY blog (non-blog will be deleted).
You

must

have the StumbleUpon toolbar/extension/bookmark installed in the browser when you're participating in this hop.
In the InLinkz list below, add the direct link to a

blog post

(not your main URL) you want to promote. Put your post's title in the "Name" field.

You are asked to please try to visit and stumble (by clicking on the thumbs-up "like" button on your StumbleUpon toolbar) the three hostess blogs' participating links (Measuring Flower, This Lil Piglet, and Howard House Reviews; we're marked with hearts ♥).

Visit and stumble (by clicking on the thumbs-up button on your StumbleUpon toolbar) at least three other links and as many others as you can.

After stumbling someone's link, be sure to leave a comment saying that you did so and leave the link to your post that you would like stumbled.

Be sure to stumble back when someone else stumbles.

Consider following the other blogs (via GFC, Networked Blogs, Facebook, Twitter, etc.) while you're at it.
The Hop