GroOrganic Garden Planner Review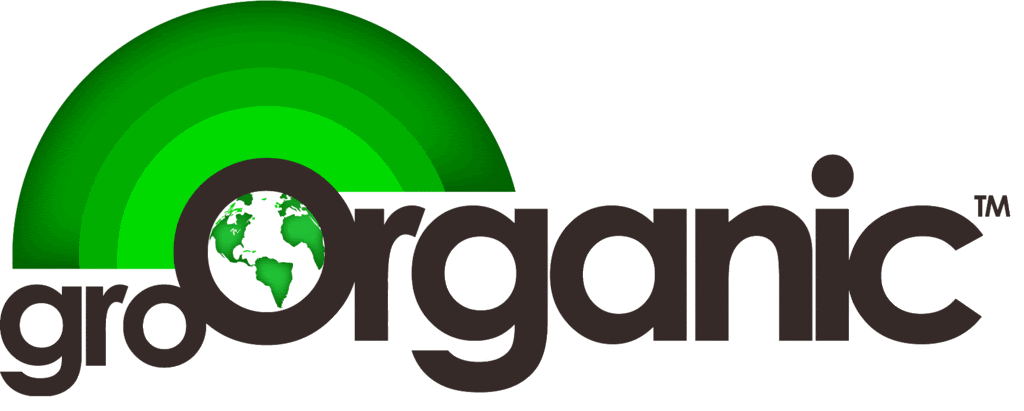 Spring is finally here and for most of us that means it's time to do a little spring cleaning. For some of us it's the season of planting our gardens. Recently I had the opportunity to Review the GroOrganic Garden Planner and it was perfect timing. Soon after Baby Girl was eating solid pured fruits and vegetables I had been reading and hearing about some of the chemicals found in many of our foods, even baby food. I immediately decided to start buying organically grown produce and instead of store bought baby food, I made my own baby food from meals that I cooked for our family.
In the past I had planted a garden but from lack of time and a busy schedule was not able to spend the time on a yearly garden. If you have ever had the opportunity to grow your own garden or buy fresh produce from a farmers market, I highly recommend it. The taste of the produce is so much better than store bought and most farmers markers offer organic/chemical free fresh produce for purchase.
We have been planning on restarting our garden this year; with the space available at the new farm, we have more than enough room and the means available to grow enough organic produce to feed our family well into the winter months and plan to start a "U-pick" garden in the future. The decision to start a garden was a bit of a heavy one, I haven't planted a garden in a few years and the details of plant dates, length of season, amount of water, full sunshine or partial shade was shady. When I first laid eyes on the garden plot Hubs had worked out for me; I was a bit overwhelmed by the size of it. With the GroOrganic Garden Planner I was relieved. Not only can you plan and plant by square footage, the GroOrganic Garden Planner offers frosts dates that you can input per region and will remind you to plant or harvest your produce on time. The plant list available is fairly extensive and offers details about each plant variety within.
GroOrganic Garden Planner was very easy to use and helped me to plan my garden (pictured below) in less time than it would have taken me standing out in the field plotting out my rows and the best part was that I could print it out and take it with me to the plant site. Saving time is always welcome in my household.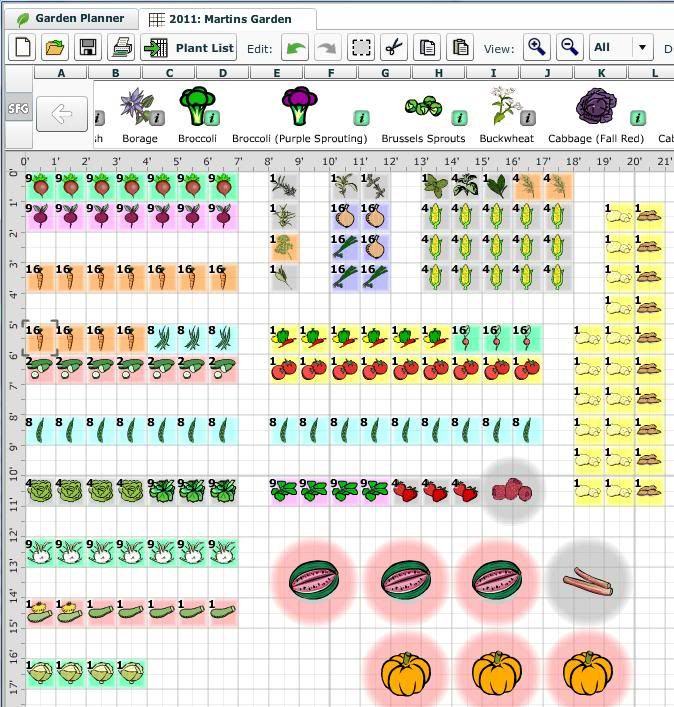 About the Company
Organic gardening is a popular subject today. Many are becoming aware of the benefits of eating organically and growing vegetables and fruit in their own backyards. This is not a new concept. Rather it is a very OLD concept. The "conventional" gardening and farming of today relies on the use of pesticides and chemical fertilizers. "Organic" gardening and farming restricts the use of artificial chemical fertilizers and pesticides. Instead, organic growers rely on developing a healthy fertile soil and growing a mixture of crops. This is the way our grandparents or great grandparents grew their produce.
Unfortunately, we have to re-learn how to grow food. This is a lost art to many inexperienced gardeners. We have many sources to help begin a new gardening project if we have the desire to do so. New ideas to make gardening easier for the novice as well as for the experienced gardener are readily available on the Internet and in gardening books. How-To videos will even show you step-by-step the building of raised planter beds. But then what? Wouldn't it be great if you could just type in your zip code and have a gardening program remind you when to plant and when to harvest? Wouldn't it be great to enjoy the convenience of growing your own produce without the back-breaking weeding of the past?
groOrganic, a
n
innovative company, will provide 'full service' vegetable gardening for people with little time or experience. groOrganic can supply complete raised bed vegetable gardens installed and maintained by professionals or will consult with a client who just needs a little advice.
groOrganic offers the most up to date gardening design and maintenance software technology. Our Garden Planner:
M

akes it easy to draw out your vegetable beds, add plants and move them around to get the perfect layout. Either feet and inches or metric units are supported and any shape of garden can be created.

Adapts to suit your gardening style whether you use traditional row planting, raised beds or

Square Foot Gardening

.

Adapts to your own area using our database of over 5000 weather stations.

Prints your own personalized planting chart showing how many of each plant you require and when to sow, plant and harvest them.

Sends email reminders twice a month of what needs planting from your garden plans.
I received one or more of the products mentioned above for free using Tomoson.com created by WebBizIdeas a Minneapolis SEO and Web Design firm. Regardless, I only recommend products or services I use personally and believe will be good for my readers. I am disclosing this in accordance with the Federal Trade Commissions 16 CFR, Part 255 Guides Concerning the Use of Endorsements and Testimonials in Advertising. Tomoson Product review and giveaway Disclosure.