CLOSED…March Madness – Giveaway #1 CoolGear
Congratulations to winner/comment #26.
You will be contacted via email shortly.
CoolGear has been kind enough to sponsor the March Madness giveaway event.
One lucky winner will win the following prizes (all 3):

The 12 oz Cool Zooey FlipTop Water Bottle:
• 12 oz bottle
• No bisphenol A (BPA)
• Squeezable material
• Flip-top straw cap
• Freezer stick included
• Non-toxic freezer gel
• 4 fun character designs – collect them all

• Snack Minis – 3 pack
• No bisphenol A (BPA)
• Built in non-toxic freezer gel in lid
• 8 oz snack bowl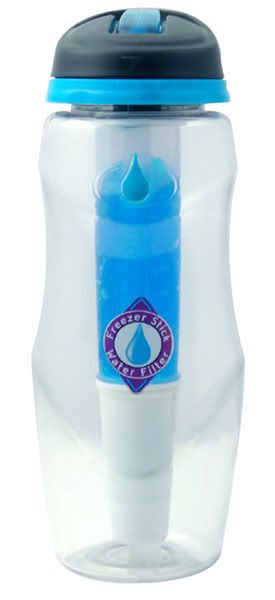 The 32 oz Pure Filtration Water Bottle
• 32 oz bottle
• No bisphenol A (BPA)
• Filters 150 gallons of water
• Reduces chlorine taste & odor
• Patented filter & freezer stick system
• Water flows easily through built in straw
• Filtered water flows through inside channel of freezer stick to produce cold, great tasting water.
Where to Buy: http://www.coolgearinc.com/
Facebook: http://www.facebook.com/pages/Cool-Gear/153813788310
Twitter: http://twitter.com/CoolGearInc
Mandatory Entry:
Visit
http://www.coolgearinc.com/
and tell me which product line is your favorite.
**You must be a Google Friend Connect Follower of this blog to participate**
1. Follow our RSS blog feed (1 entry/1 comment required)
2. Become a Fan of This Lil Piglet on Facebook (1 entry/1 comment required)
3. Follow This Lil Piglet on Twitter (1 entry/1 comment required) AND Tweet this out giveaway out using the Twitter link above; post the link to your Tweet in your comment (Tweeting this on Twitter up to ONCE PER DAY will gain you 1 entry/1 comment required PER DAY for each day of the contest)
4. Add my Review and Giveaway button to your website or blog sidebar, using the HTML code in the left sidebar of this blog and post the link where I can check. (3 entries/3 comments required)
5. Become a Fan of CoolGear on Facebook (1 entry/1 comment required)
6. Follow CoolGear on Twitter AND tell them I sent you (1 entry/1 comment required)
**Giveaway ends 11:59 pm CST on March 20th, 2011. Open to US and Canada!**