Blog Bash Christmas Sign Ups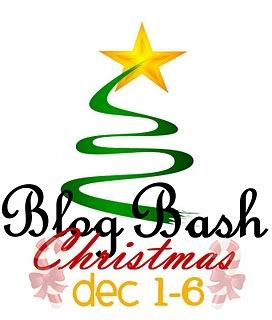 If you participated in the first Blog Bash, you know what a great success it was!
Alexa numbers dropped, PR increased, GFC , Twitter and Facebook followers increased by quite a bit for the over 120 participating blogs.
Want to participate?
-Sign ups start now! As a Blog Bash member, you are required to host your own giveaway on your blog from December 1-6

-You are responsible to find your own sponsor or giveaway items (and you can definitely sponsor yourself)
-Giveaway items must be at least $100
-You can have more than one giveaway item BUT all winners need to win a prize valued at $100 or more.
-There is a small non-refundable participation fee of $5 and this is to ensure participation during the event.
-So if you are ready, please send $5 US Funds via PayPal to m.mullanix@yahoo.com and fill out this form. PLEASE MAKE SURE TO FILL OUT THE FORM!
-Order of Blogs on the official Giveaway Hop Linky will be on a first come first served basis. The earlier you sign up, the higher up on the list you are.
If you have any questions or concerns, feel free to comment here or send an email.